Eddie
Allagante Gold Edition
Call name = Eddie
Registered both ISWS and UKC

Sire= Allagante Chinook Winds
Dam= Kristull Sapphire Blue
Height: approx. 24"

Color: Red with white trim
Markings: self
DOB: 9/23/2011
MDR1 = Clear
CEA = Clear



Eddie is a fun loving energetic boy. Such a cartoon character at times. Full of play and energy. Out of a the second largest litter of Silkens ( we had the largest in 2009 of 14 pups) 11 puppy litter he was our top male pick. We love his look and his attitude. We hope any of his kids have his happy outlook.
Even at 10 weeks old he would pose for his photos. He had an identical brother but Eddie captured my heart right away. Many thanks to our friend Jeff Yen for taking all these photos of Eddie.
Eddie
photo by Jeff Yen
Ediie loves a good chew. He has many bones in his pen and loves to pick up sticks and branches out in the fields to chew. He can keep busy for only a little while though as his sisters can keep him very busy.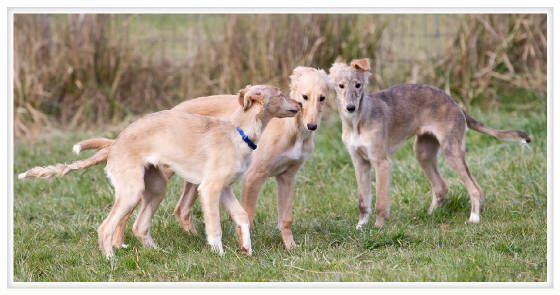 Eddie is pictured here in the middle of his sisters Buttercup who now lives in Silverton, Oregon and Halle. His sister Halle was the #1 lure courser in 2013 and #2 oval racer in 2013.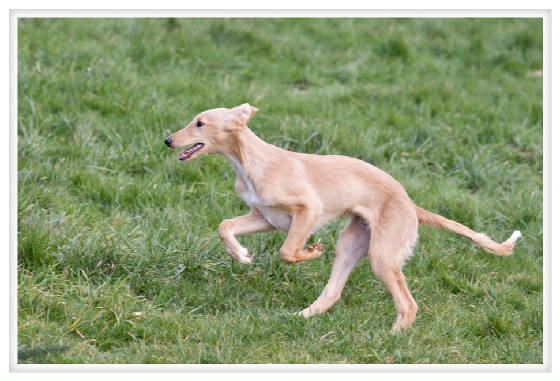 Eddie shows his technics between his time as a puppy and as a 2 year old.
Eddie has grown up even better than I had hoped. He loves to run and our friend Jeffrey Yen took this photos of Eddie playing during a recent snowstorm. Eddie just loves to play with his friends.
Eddie shows he can run as easily with his eyes closed as when they are open!